Lost Camo® Products
The first line of defense against an animal's vision is the camo you wear while in the field. Lost Camo® is available on some of the finest hunting apparel and accessories in the world to help keep you hidden from even the most wary critters.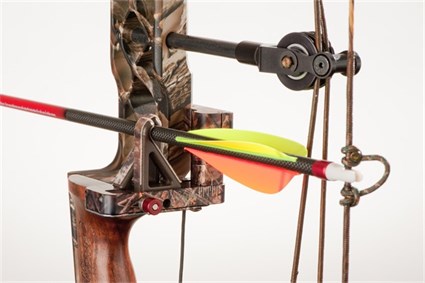 Schaffer Oppostion Bow Sight
We're known for making tough, quiet, and accurate arrow rests. The new Opposition arrow rest is our toughest, quietest, and most accurate arrow rest ever and it has full containment!
We gave the Opposition full arrow containment at rest and full draw to minimize noise and maximize your chances of making a good shot when it counts.
Riser-Lock side plates provide a custom fit for your bow while eliminating rest movement from mishaps or busting brush.
Opposition's unique design is bounce back free without adding unnecessary contraptions or complexity to the arrow rest. This design makes vane clearance issues a thing of the past, even for the fastest short brace height bows.
Bomb-proof design won't let you down in the field and it's made in the USA.
Opposition full containment arrow rests are available to fit right hand or left hand bows.
Opposition helps bowhunters put meat in the freezer and horns on the wall.