Lost Camo® Products
The first line of defense against an animal's vision is the camo you wear while in the field. Lost Camo® is available on some of the finest hunting apparel and accessories in the world to help keep you hidden from even the most wary critters.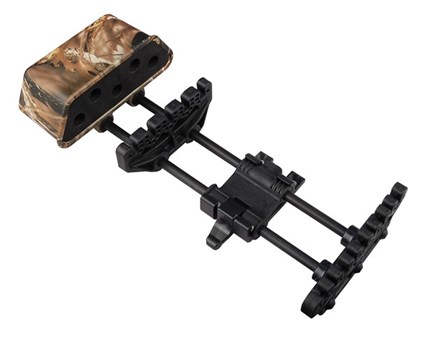 Alpine SL2 3 & 5 Arrow Quivers
Since the introduction of the Soft Loc Quiver System back in 2001, it has become one of the most popular quivers of all time. The feature packed Soft Loc quickly became known as the quietest, mid-priced quiver available, and the dual guide rails have become an industry standard. 
After our introduction of the new Power Loc Quiver in 2014 and seeing the instant success of that quiver we decided to incorporate some of those features to improve and bring the Soft Loc up to date.
By upgrading the original Soft Loc with our super strong Power Loc Mounting System utilizing a smaller mount, lighter guide rails, and reduced mass weight we have made this legendary quiver system even better.
This new quiver is now the SL2. The SL2 is available in 5 arrow versions and will accommodate 2, 3, and 4 blade broadheads in standard or mechanical configurations. We have also redesigned the arrow gripper to hold the new smaller size carbon arrows.
Made in the USA
Price: 34.99