Lost Camo® Products
The first line of defense against an animal's vision is the camo you wear while in the field. Lost Camo® is available on some of the finest hunting apparel and accessories in the world to help keep you hidden from even the most wary critters.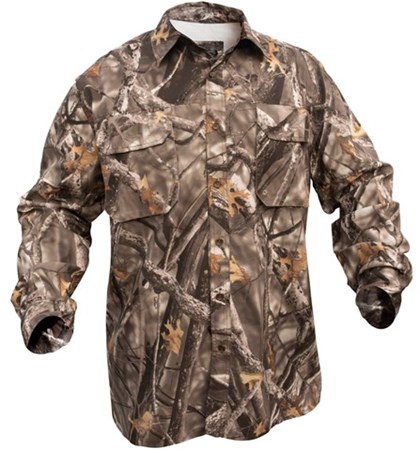 MDI Outdoor Vented Long-Sleeve Shirt
MDI-LC560 | MDI-LC560AT
Excellent for comfort and protection, our lightweight long sleeve vented shirt is an ideal piece of outdoor apparel. Our Silvercore technology minimizes human scent and helps to keep you hidden out in the woods.
Features:
* Bi-swing shoulder pleat for maneuverability
* Cape in back for superior ventilation
* Dual-gussel chest pockets with Velcro closures
* UV 30 protection from sun's harmful rays
* Buttoned front-pocket; adjustable cuffs
* Fabric: 100% Polyester microfiber woven poplin
* Pattern: Lost Camo | Lost Camo AT
* SKU: MDI-LC560 | MDI LC-560AT