Lost Camo® Products
The first line of defense against an animal's vision is the camo you wear while in the field. Lost Camo® is available on some of the finest hunting apparel and accessories in the world to help keep you hidden from even the most wary critters.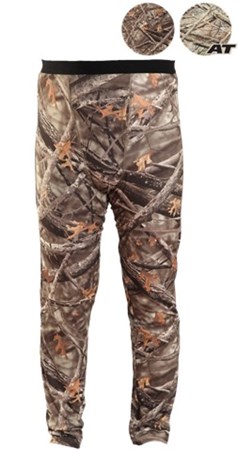 MDI Outdoor SilverCore Base Pant
MDI-LC630
Our Silvercore technology minimizes human scent and helps to keep you hidden out in the woods. Our Lost Camo Base pant is soft and easy to move in. This base layer pant provides a barrier to keep you more comfortable in cool temps when outdoors.
Featires:
* Stretch fabric for unrestricted movement
* Quick drying
* Windproof
* Fabric: 95% polyester / 5% Lycra
* Pattern: Lost Camo only
* SKU: MDI-LC630
Price: $40.99-$46.99