Lost Camo® Products
The first line of defense against an animal's vision is the camo you wear while in the field. Lost Camo® is available on some of the finest hunting apparel and accessories in the world to help keep you hidden from even the most wary critters.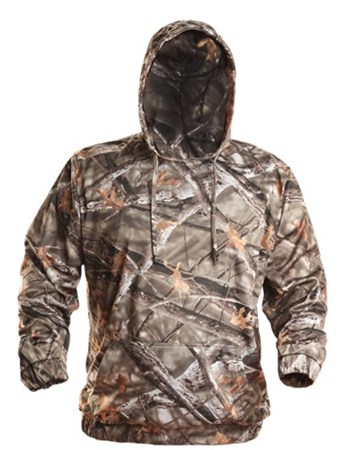 MDI Outdoor Performance Pullover Hoodie
MDI-LC653 | MDI-653AT
This Lost Camo hoodie is made for comfort in any season. Our Silvercore technology minimizes human scent and helps to keep you hidden out in the woods. Wind resistant against the elements. Oversize cut for comfort and maneuverability.
Features:
* SilverCore technology
* Durable, medium weight
* Double-line 3-piece hood
* Large kangaroo pocket
* Elasticized waist and cuffs
* Machine wash and dry
* Fabric: 100% polyester, brushed fleece shell
* Pattern: Lost Camo | Lost Camo AT
* SKU: MDI-LC653 | MDI-LC653AT