Lost Camo® Products
The first line of defense against an animal's vision is the camo you wear while in the field. Lost Camo® is available on some of the finest hunting apparel and accessories in the world to help keep you hidden from even the most wary critters.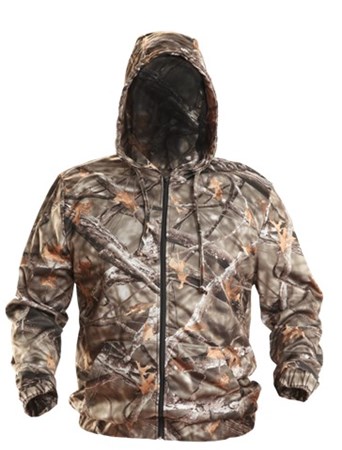 MDI Outdoor Performance Full-Zip Hoodie
MDI-LC654 | MDI-LC654AT
Our Lost Camo full-zip hoodie is perfect for a virtually silent hunting hoodie or to wear anywhere.
Features:
* SilverCore Anti-microbial Technology for scent-free hunting
* Lined hood
* Large kangaroo pockets
* Elasticized waist and cuffs
* Durable, medium weight
* Fabric: 100% polyester, brushed fleece
* Pattern: Lost Camo | Lost Camo AT
* SKU: MDI-LC654 | MDI-LC654AT
Price: $62.99-$73.99