Lost Camo® Products
The first line of defense against an animal's vision is the camo you wear while in the field. Lost Camo® is available on some of the finest hunting apparel and accessories in the world to help keep you hidden from even the most wary critters.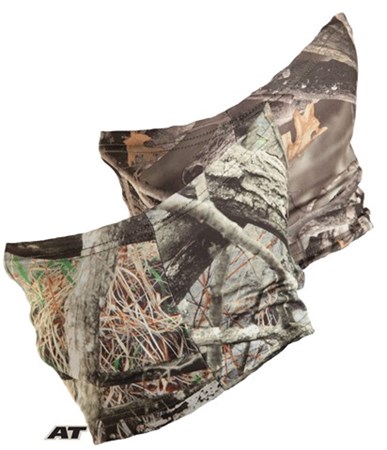 MDI Outdoor Facemask Neck Gaiter
MDI-LC618 \ MDI-LC618AT
Lost Camo Facemask Neck Gaiter is durable, wind resistant and transforms into a neck gaiter. Made with the Silvercore scent technology for minimum odor detection. Our gaiter is medium-weight, washable and easy to carry in your pocket.
Features:
* Medium weight, breathable warmth
* Quick drying
* One Size Fits Most (OSFM)
* Fabric: 95% polyester / 5% Lycra construction
* Pattern: Lost Camo | Lost Camo AT
* SKU: MDI-LC618 | MDI-LC618AT
Price: $13.99