Lost Camo® Products
The first line of defense against an animal's vision is the camo you wear while in the field. Lost Camo® is available on some of the finest hunting apparel and accessories in the world to help keep you hidden from even the most wary critters.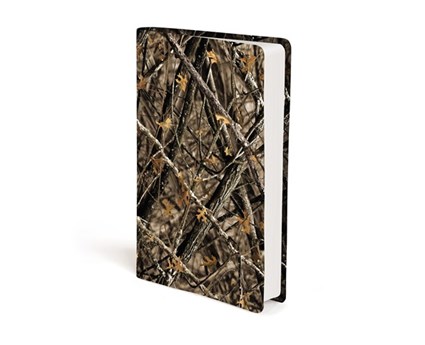 NIV, Outdoorsman Bible
Before heading out to hunt, fish, hike, or backpack, you check your gear, making sure you have what you need.  Why not do the same for your spiritual life? For the man with a passion for field-ready gear, the NIV Outdoorsman Bible includes devotions that tie directly to the sports of hunting, fishing, backpacking, or any outdoor activity.
This complete NIV Bible includes full-color inserts graphically designed for the sportsman's eye.  As a one-stop destination for any outdoorsman who studies the Bible, each of these unique pages includes a personal devotion, as well as related material for small group discussion.
Features:
• Complete text of the New International Version – today's most popular modern-English Bible
• 26 pages of devotions with questions for reflection, created to use individually or with a small group
• Introduction from Jason Cruise, President and Founder, Outdoor Ministry Network
• Presentation page
8.4-point type size
This Lost Camo® woods print pattern Bible, graphically designed for the sportsman's eye, is a one-stop destination for the person who is serious about both the outdoors as well as the Word of God. With the clear, accessible NIV translation and special devotions, the NIV Outdoorsman Bible is a great resource for you and makes the perfect gift..