Lost Camo® Products
The first line of defense against an animal's vision is the camo you wear while in the field. Lost Camo® is available on some of the finest hunting apparel and accessories in the world to help keep you hidden from even the most wary critters.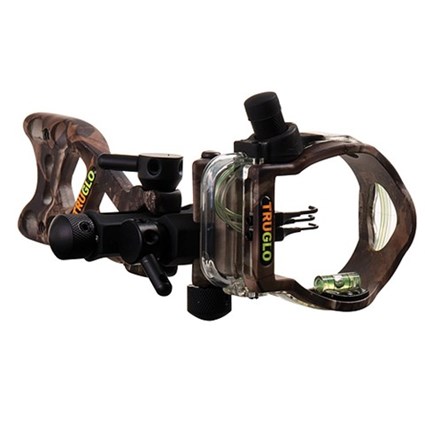 TruGlo Micro-Brite FB 5 Decreasing Diameter Pin Si
TG5505FL
Patented decreasing diameter pin design uses smaller pin sizes for longer yardages, durable stainless steel pin design, Tru-Touch soft-feel technical coating, ultra-fine click adjustment for windage and elevation, micro push-button light, tool-less design, extra-long protected wrapped fibers, precision pin alignment reduces distortion, aperture has a 1.8" inner diameter, glow-in-the-dark shooter's ring, adjustable level with two vertical bars, reversible bracket for greater vertical adjustability, adjustable for right and left handed shooters.  Lost Camo.