Lost Camo® Products
The first line of defense against an animal's vision is the camo you wear while in the field. Lost Camo® is available on some of the finest hunting apparel and accessories in the world to help keep you hidden from even the most wary critters.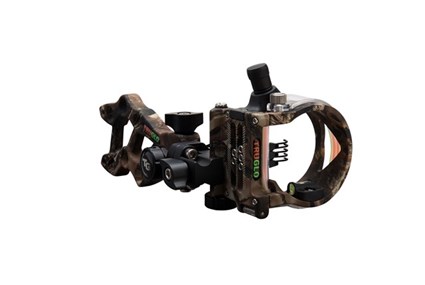 TruGlo Rival FX 5-Pin Sight Lost Camo
TG5915L
• Change fiber color without changing pins!
• TRU•FLO 3.0™ interchangeable fiber design allows for quick and easy fiber replacement (patent pending).
• Extra-long fibers routed through aperture for increased durability and exposure to UV light.
• Unique stainless steel tube pin design for increased durability and brightness.
• TRU•TOUCH™ soft-feel technical coating.
• Micro push-button light.
• Micro-adjustable / Tool-less design.
• Adjustable 2nd and 3rd axis level with two vertical bars.
• Large circular field of view.
• Aperture has 2.0" inner diameter.
• Reversible bracket for greater vertical adjustability.
• Markings for windage / elevation / pin adjustments.
• CNC-machined lightweight design.
• Adjustable for left and right handed users.