Lost Camo® Products
The first line of defense against an animal's vision is the camo you wear while in the field. Lost Camo® is available on some of the finest hunting apparel and accessories in the world to help keep you hidden from even the most wary critters.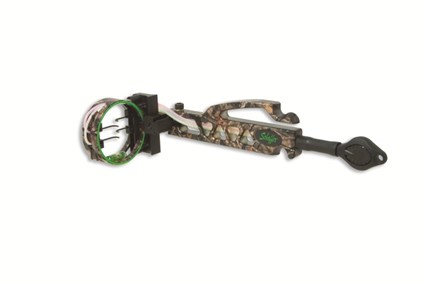 Schaffer Performance Archery Opposition 4 or 6 Pin
Schaffer Performance Archery offers the unique Opposition 4- or 6- pin sight.  Most sights have the pins on one side of the sight housing resulting in a limited field of view.  The Opposition sight has two or three pins on each side of the housing, resulting in a better field of view and often reduces hand torque, not to mention allows the shooter to organize their pins.  Odd yardage pins can be the pins on one side of the housing while even yardages on the other side of the housing for faster target acquisition.  The sight can be purchased with a light for low light hunting conditions and is available in Lost Camo or black and comes with a pivot lock mount similar to the Mathews Archery quiver which allows the sight to be removed from the bow in seconds when transporting the bow and put in quickly without adjusting the pins each time.