Lost Camo® Products
The first line of defense against an animal's vision is the camo you wear while in the field. Lost Camo® is available on some of the finest hunting apparel and accessories in the world to help keep you hidden from even the most wary critters.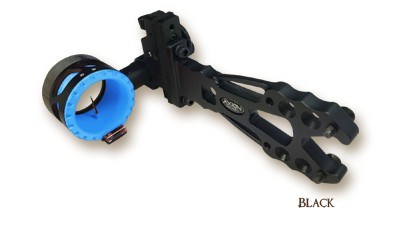 Axion Shift Single Pine Driver Sight
AAA-4100LC
The new "Shift" single pin driver sight was engineered using Axion's, patented fiber wrap technology. It houses two feet of wrapped fiber for the brightest sight picture possible. The single pin can be orientated up, down, left or right and is lens adaptable. The SHIFT sight features end-of-travel stops for low light conditions and a third axis adjustment. This sight can be used with most one-piece quivers and can be directly mounted to the sight bracket. Specify right or left hand when ordering. This sight comes standard with an adjustable light and level.
Available in 
AAA-4100LAT LOST ALL TERRAIN
AAA-4100LC LOST CAMO
AAA-4100LOT LOST OPEN TERRAIN