Lost Camo® Products
The first line of defense against an animal's vision is the camo you wear while in the field. Lost Camo® is available on some of the finest hunting apparel and accessories in the world to help keep you hidden from even the most wary critters.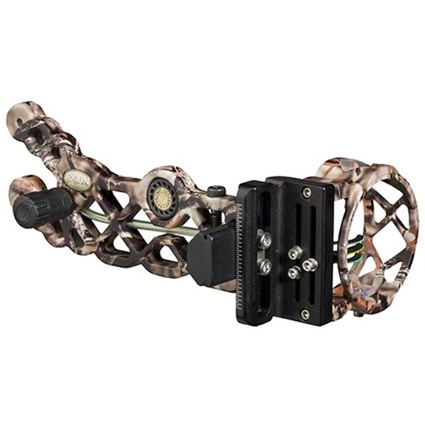 Axion GLX Gridlock Sight
AAA-503LC7.5 ounce 3 Pin7
This great-looking Gridlock Sight matches your Mathews bow. When sighted in and locked down you can always count on Axion's rugged construction to be accurate on every shot. Add the new GLR Gridlock Rest and GLZ Gridlock Stabilizer to complete your bow set-up. When hunting in a blind or in low-light situations you can always trust Axion's adjustable blue light to brighten your pins, giving you the confidence you need to make the shot.
Adjustable light and level included
Staggard mounting holes
Easy windage and elevation adjustments
Laser etched adjustment lines
2 inch pin guard with Glo Ring
Detailed CNC Machining for a custom Gridlock look
Right or Left Hand (please specify when ordering Left Hand)
Pins available in .019 or .009 fiber
Easy change additional pins available
7.5 ounce 3 Pin

AAA-503B 3 PIN BLACK

AAA-503LC 3 PIN LOST CAMO

AAA-503T 3 PIN TACTICAL

      

7.5 ounce 5 Pin

AAA-505B 5 PIN BLACK

AAA-505LC 5 PIN LOST CAMO

AAA-505T 5 PIN TACTICAL

 

7.5 ounce 7 Pin

AAA-507B 7 PIN BLACK

AAA-507LC 7 PIN LOST CAMO

AAA-507T 7 PIN TACTICAL