Lost Camo® Products
The first line of defense against an animal's vision is the camo you wear while in the field. Lost Camo® is available on some of the finest hunting apparel and accessories in the world to help keep you hidden from even the most wary critters.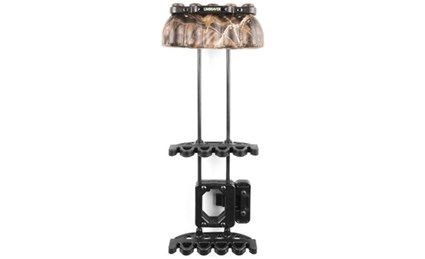 Limbsaver Silent Quiver
LimbSaver's all new Silent Quiver features an innovative low profile and lightweight design. LimbSaver's proprietary material NAVCOM hood fosters absolute silence. Its universal design fits both fixed and expandable broad heads. The durable NAVCOM double grippers ensure your arrows stay put and fit a wide spectrum of shaft sizes. It also has an innovative quick-attachment mechanism that's smooth to operate, but built tough to withstand the harshest environments. Available in a 1-piece set up with quick-detach mounting bracket.