Lost Camo® Products
The first line of defense against an animal's vision is the camo you wear while in the field. Lost Camo® is available on some of the finest hunting apparel and accessories in the world to help keep you hidden from even the most wary critters.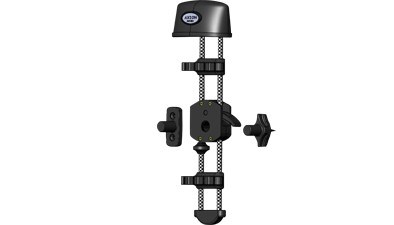 Axion Rack 4 Arrow Quiver
AAA-4400LC
Axion Archery knows how to give the archer an edge while hunting or shooting in the field. The Rack Quiver's compact light-weight design fits the needs of archers by offering a secure fit with minimal weight.
Primary lever lock down
Low profile, lightweight & compact
Designed for compound bows & crossbows
Holds fixed & mechanical broadheads
Tight-grip arrow rack holds arrows securely
Quiet hood absorbs vibration/reduces noise
Lockdown pressure fit quiver bracket
Holds 4 carbon or aluminum arrows
Tree mount bracket included
Additional Tree mount brackets available

AAA-4400LAT LOST ALL TERRAIN

AAA-4400LC LOST CAMO

AAA-4400LOT LOST OPEN TERRAIN