Lost Camo® Products
The first line of defense against an animal's vision is the camo you wear while in the field. Lost Camo® is available on some of the finest hunting apparel and accessories in the world to help keep you hidden from even the most wary critters.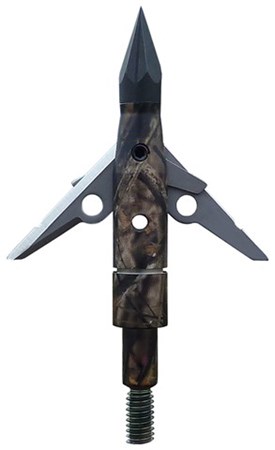 Trophy Taker Ulmer Edge Mechanical Broadhead

The Ulmer Edge broadhead boasts the following features:

            Patented blade deployment and locking system.
Rear deploying blades for minimal energy loss
and full-sized entrance holes.

True field point accuracy.

Practice mode for practicing with your actual
broadhead without damaging or dulling blades.

Bone crushing stainless steel tip.

Won't open in your quiver or in flight.