Lost Camo® Products
The first line of defense against an animal's vision is the camo you wear while in the field. Lost Camo® is available on some of the finest hunting apparel and accessories in the world to help keep you hidden from even the most wary critters.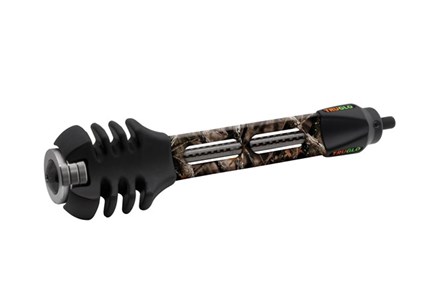 TruGlo Tru-Tec Carbon Pro 8" Stabilizer Lost Camo
TG850L
• HIGH-MODULUS carbon-fiber rod for superior strength.
• CARBON-COMPOSITE exoskeleton.
• TRI-FOIL shape for optimal rigidity.
• Vibration dampening adjustable weight suspension system
(includes 3 stainless steel 1 oz. weights).
• Performance-based composites for vibration / noise reduction.
• Improves bow balance and stability.
• Weight is adjustable from 5 to 8 oz.
Also available in 6" Lost Camo TG855L