Lost Camo® Products
The first line of defense against an animal's vision is the camo you wear while in the field. Lost Camo® is available on some of the finest hunting apparel and accessories in the world to help keep you hidden from even the most wary critters.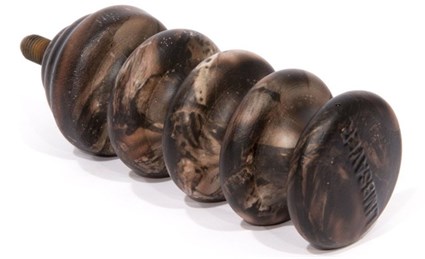 Limbsaver, S-Coil Stabilizer 4.5"
VIBRATION DAMPENING
The design of the HD S-Coil® independently isolates and dampens a wide range of vibration frequencies. It is tuned to be amplitude-specific by utilizing different sized sections. The vibration-dampening NAVCOM® and unique design gives you a noticeably smoother feel and a quieter shot. 

HD CAMO PATTERNS
Available in popular camouflage patterns, this stabilizer helps keep you hidden in any terrain.