Lost Camo® Products
The first line of defense against an animal's vision is the camo you wear while in the field. Lost Camo® is available on some of the finest hunting apparel and accessories in the world to help keep you hidden from even the most wary critters.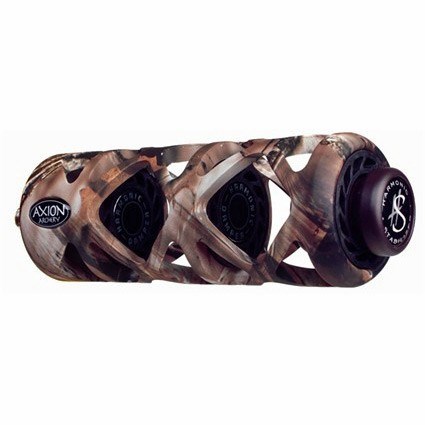 Axion GLZ Gridlock 5" Stabilizer
AAA-455LC
Winner of the Inside Archery Magazine's "Best Buy Award" for 2011, Axion Archery will once again be offering the GLZ Gridlock Stabilizer for the 2012 Season. The GLZ Gridlock Stabilizer is the first stabilizer on the market to feature Mathews Harmonic Stabilizers.
80% less wind drag
Reduces the affect of hand-torque during the shot cycle
Detailed CNC Machining for a custom Gridlock look
Mathews Harmonic Stabilizer Technology
Varying lengths to suit your archery needs
Comes complete with Mathews Harmonic Dampers and 1 Mathews Harmonic Stabilizer
Also available in the "lite weight" version with 2 Mathews Harmonic "lite" Stabilizers
7.5 ounces.

Also available in "Lite" 6.5 ounces AAA-455LC-LITE.