Lost Camo® Products
The first line of defense against an animal's vision is the camo you wear while in the field. Lost Camo® is available on some of the finest hunting apparel and accessories in the world to help keep you hidden from even the most wary critters.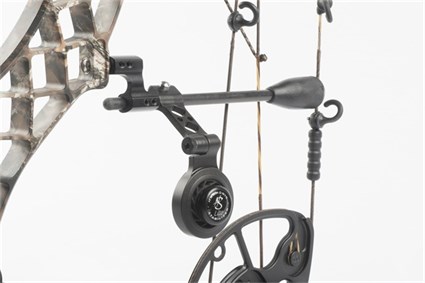 Axion Cloud String Stop Balancer
AAA-3400B
The Axion string stop balancer offsets the weight of your sight and rest. It can also be adjusted forward and back on the string stop for even weight distribution eliminating vibration and noise transferred from the string to the bow.
• Adjustable CNC machined bracket
• 1 Mathews "Lite" harmonic stabilizer
• Available in black
• Fits 5/16" rod