Lost Camo® Products
The first line of defense against an animal's vision is the camo you wear while in the field. Lost Camo® is available on some of the finest hunting apparel and accessories in the world to help keep you hidden from even the most wary critters.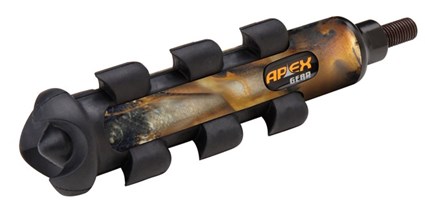 Apex Pro Tune X3 6" Lost Camo Stabilizer
AG824C
Innovative Tri•Channel design reduces vibration and noise.
Radial dispersion of vibration through dampening fins.
TRU•TOUCH™ soft-feel technical coating.
Fits all bows.
Available in 5" length (4.5 ounces / 0.9" dia.) or 6" length (6.2 ounces / 1.0" dia.).
Price: $45.00