Lost Camo® Products
The first line of defense against an animal's vision is the camo you wear while in the field. Lost Camo® is available on some of the finest hunting apparel and accessories in the world to help keep you hidden from even the most wary critters.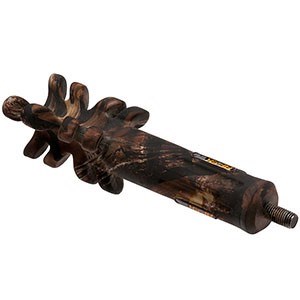 Apex Accu-Strike Stabilizer
AG826C
TRU•TOUCH™ soft-feel technical coating.
Innovative TRI•FOIL fin design reduces vibration and noise.
Advanced blend of rubber and composite materials.
Soft, flexible end-weight reduces vibration and noise.
Engineered for performance hunting bows.
Available in licensed camo patterns.
Fits all bows.
Length is 5.8" and weighs only 4 ounces.
Price: $31.00