Lost Camo® Products
The first line of defense against an animal's vision is the camo you wear while in the field. Lost Camo® is available on some of the finest hunting apparel and accessories in the world to help keep you hidden from even the most wary critters.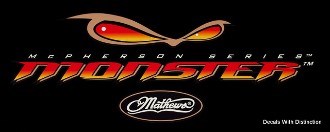 Decals with Distinction Monster
70771 | 70772
6" x 16" part # 70771  
32" x 12"  part # 70772 (Additional $10.00 charge for this size).
Price: $20.00