Lost Camo® Products
The first line of defense against an animal's vision is the camo you wear while in the field. Lost Camo® is available on some of the finest hunting apparel and accessories in the world to help keep you hidden from even the most wary critters.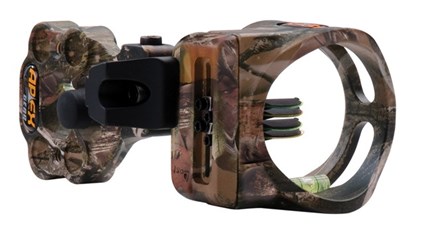 Apex Tundra Lost Camo AT 3 Light Sight
AG1203F
Innovative pin design improves sight picture and protects fibers | Quick and easy fiber replacement | Ultra-tough composite construction | Ultra lightweight / compact design.
TRU•TOUCH™ soft-feel technical coating.
Includes high-visibility level.
Reversible bracket for greater vertical adjustability.
Large circular field of view.
Aperture has 1.8" inner diameter.
Glow-in-the-dark shooter's ring.
Adjustable for left and right handed users.
Adjustable light included. (Camo models only.)
Price: $45.00