Lost Camo® Products
The first line of defense against an animal's vision is the camo you wear while in the field. Lost Camo® is available on some of the finest hunting apparel and accessories in the world to help keep you hidden from even the most wary critters.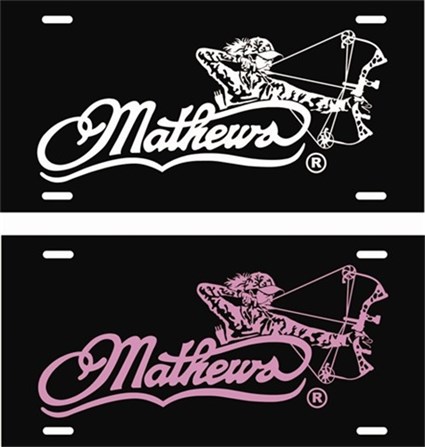 LVE Mathews Archery BOWWOMAN License Plate
We're also offering our new Mathews Archery BOWWOMAN decal on a license plate for all you ladies out there. These black plates come with a Pink or White Bowoman on them. The plate size is 12" X 6" and will be a great accessory to your vehicle to show your passion for all things Mathews so slap one of your ride today!